BLOGS
Top 10 Questions – Streamlining Document Management and Workflow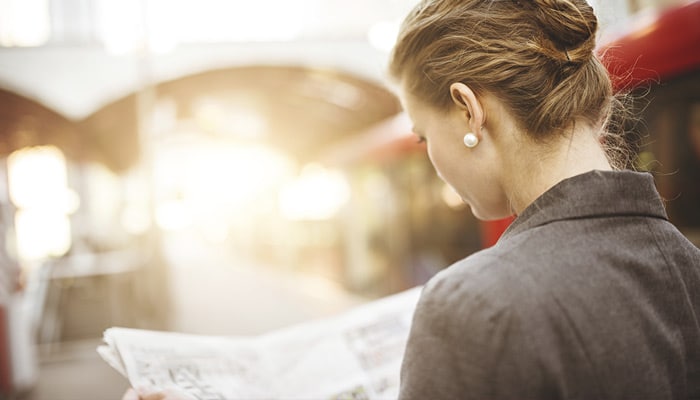 Over the years I have had hundreds of conversations with accounting firm partners and IT managers about the implementation of document management (DM) and workflow software. The discussions surrounding these questions are often the catalyst that starts the transition of moving your firm from where you are today to where you want to be.
Let's explore the top 10 questions that should be addressed when discussions in the firm turn to streamlining DM and workflow.
1. What are the most common mistakes we can make when going paperless, and how can they be overcome?
Proprietary Document Formats. Before electronic DM, opinions and support were paper. To prevent your firm from being stuck with a system, and as part of your risk mitigation strategy, the system should include non-proprietary digital publication of opinions and support.
Not Documenting Existing and New Processes. Agree what success is, and agree where your firm is currently. Without doing these two things you will do more work than necessary to achieve your definition of success. Your chosen DM and workflow vendor should be expert at helping you adapt to change.
Single Vendor Solutions for the Entire Firm. Once you know what success looks like and how to get there, best-of-breed solutions and methods are the most effective way to improve productivity and create ROI. DM and workflow software are as strategically valuable as any other software you buy.
Believing it IS a Software-Only Purchase. DM and workflow software extend beyond technology. The methodology a vendor brings to the table should include a plan and model to help your staff and partners adapt to the system. Without addressing these areas, adoption rates suffer and the risk of not reaching goals increases.
2. What workflow inefficiencies are holding accounting firms back?
Without workflow software, staff and partners may not immediately know the best next thing to work on at any given moment. When job status is always in real-time everyone can be empowered to work on what they should be working on to stay productive without worrying about dropping a ball. Staff and partners should be able to see everything assigned individually and sort by pertinent criteria, easily selecting the appropriate next thing to work on. Reporting-on and redistributing work should be equally as simple and in real-time.
3. What features should we look for in a scanner?
Twain compliant.
300 to 600 dpi resolution.
50 plus page-per-minute capacity.
The ability to scan both sides of a document at the same time.
4. What are the systems integration considerations?
Think in terms of ecosystem integration. Your DM vendor and your system integrator (IT Professional) should work closely together to effectively connect all of your people, process and technology.
5. What are document security considerations?
Each document should be easily accessible to those intended to have access while being inaccessible to everyone else.
Document management, workflow systems and portals should have an audit trail.
Data should be backed-up and maintained off-site.
Your firm should have a disaster recovery plan.
6. How can we determine if our servers are up to handling the paperless business activity?
Documented requirements should be accurate, simple to understand and easily obtainable. These requirements can be evaluated by your systems integrator. If you do not have a systems integrator, your DM and workflow vendor should refer you to one you can trust.
7. What should we expect in terms of training and ongoing support?
Implementation consulting to tune the new system and hands-on user training with Q&A to aid in the adoption process.
Multiple methods for customer care contact along with proactive contact from customer care to be ahead of challenges and mitigate staff attrition.
8. Should we hire a vendor specializing in paperless conversions to convert historical paper files to electronic files?
The answer to this question depends on human resource usage and optimization within the firm and the urgency surrounding their need to get rid of on-site or off-site paper. Ultimately, it boils down to dollars; a decision should be based on the cost of the project compared to the return on investment.
9. How can the changing legal and industry requirements for sharing, storing, and retaining digital files be met?
Encrypt exchanged documents when necessary.
Standardize how your staff works, document it, train it, and update it.
As jobs finish, clean-up electronic binder systems and do not leave documents, notes or other information in the project file that should not be there.
Digitally publish your opinions and support in a format that will display all content as it was created, regardless of its original format, for the firm's documented retention period.
Apply the rules equally across all clients.
10. What will be the greatest changes in paperless DM and workflow in the next two years, and what technology and staffing are necessary to position such a change as an opportunity?
More focus on process excellence, improvements in digital publication automation, more two-way electronic document collaboration with clients, more firm clients using electronic signatures, and better email automation & integration. In order to position such changes as opportunity, accounting firms will need motivation, tools and skilled guides.
LEARN MORE ABOUT DOC.IT DMS AND WORKFLOW SOFTWARE! Join a webinar or contact us today.
Join a webinar: View webinars
About the Author
Chuck Wilson, Senior Client Solution Specialist with Doc.It, provides implementation consulting and training services to clients. Prior to joining Doc.It, Chuck worked for a public accounting firm managing all systems implementation, product selection and migration, disaster recovery planning and process excellence initiatives. Chuck joined Doc.It in 2006, and has personally assisted over 150 firms with document management implementation and training initiatives.
Chuck's experience working in the trenches of a successful and growing accounting firm gives him the aptitude to readily understand the challenges firms face as they go about their daily work. Chuck is instrumental in helping firms as they implement document management and workflow software and establish processes resulting in firm-wide productivity gains.