Getting started
Get started today by contacting myPay Solutions. Our team members will walk you through the process of what to expect, and then personally reach out to your accountant to get the correct forms and documents filled out to begin your payroll.
Data Security
As a trusted global technology company, our digital security is among the best, and regularly undergoes third-party audits to ensure that your data is protected from digital threats and attacks.
System requirements
Internet Explorer® version 8.0 or higher or Mozilla Firefox® version 3.0 or higher is required for myPay Solutions customer self-service activity. For security, we recommend a minimum of 128-bit encryption.
Mobile app
The myPay Solutions mobile app is free and enables your employees to perform a variety of the most common payroll activities in real time, right from their smartphones or other mobile devices.
Benefit from a full site of payroll reports
Employee change history

This report will reflect any changes that are made between payroll runs so you can audit changes made, along with who made the changes.

Payroll tax summary

This report shows you quarter-to-date (QTD) and year-to-date (YTD) gross wages and the tax reflected on those checks, for each employee.

Payroll journal

This report is a snapshot of each employee's paycheck for the current payroll

Employee earnings

This report shows what each employee has earned on a current, month-to-date (MTD), quarter-to-date (QTD) or year-to-date (YTD) basis.

Cash requirements & deposits

This report shows the total cash needed for your payroll.

Depository totals

This report is a summary of tax payments to be made for the current payroll.

Payroll memorandum

This report is a summary of your period and check date, and a reference for any missing tax information that our tax department needs.

Payroll checklist

This report shows the summary of all payroll and vendor checks issued — paper and voucher — for the current payroll.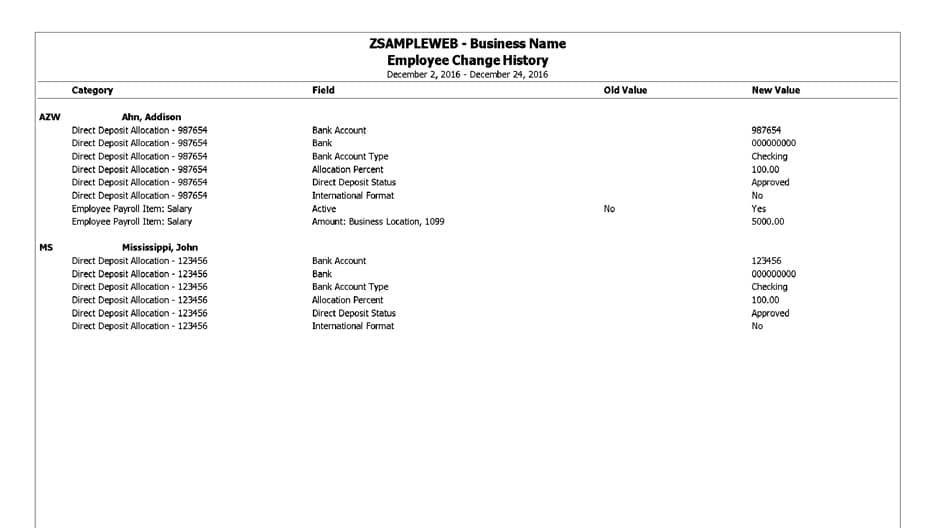 Payroll forms and documents for myPay Solutions users
Find the forms you need to take care of payroll setup and maintenance.
Power of attorney and state forms
Let us know which state(s) you need to cover. We'll provide the specific forms you need, with some of the relevant information already filled in.
For Alaska Residents Only
If your issue is unresolved by Creative Solutions Software Corp dba myPay Solutions 844-332-5157 please submit formal complaints with the State of Alaska, Division of Banking & Securities. Please download the form here: form
Submit formal complaint form with supporting documents:
Division of Banking & Securities PO Box 110807 Juneau, AK 99811-0807 If you are an Alaska resident with questions regarding formal complaints, please email us at dbs.licensing@alaska.gov or call Nine Zero Seven Four Six Five Two Five Two One
For Maryland Residents Only
The Commissioner of Financial Regulation for the State of Maryland will accept all questions or complaints from Maryland residents regarding Creative Solutions Software Corp dba myPay Solutions license number 12- 1445015 and NMLS ID 1445015 by contacting the Commissioner's office at 500 North Calvert Street, Suite 402, Baltimore, Maryland 21202, or 888-784-0136.
For New York Residents Only
Creative Solutions Software Corp (dba myPay Solutions) is Licensed as a Money Transmitter by the New York State Department of Financial Services.
Payroll-related services
These additional services, available through our preferred partnerships, complement your myPay Solutions online payroll service.
Useful Links
Go from business as usual to business optimal
Get in touch with our team.