Employing Staff in Canada Guide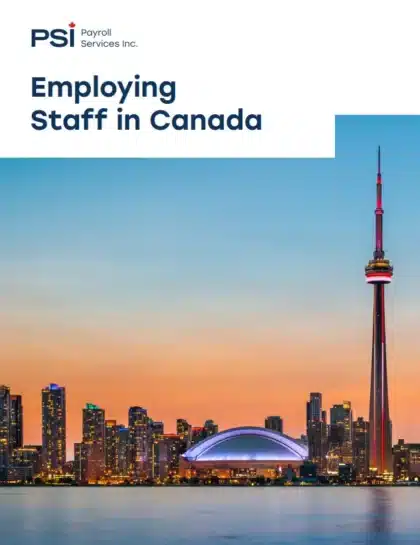 Our team of international payroll & HR experts have compiled everything you need to know when employing in Canada.
The guide covers the provincial laws and specifically, those of the four major business centres in Canada, namely Toronto, Montreal, Vancouver and Calgary.
In this guide you'll learn.
Canadian employment contracts and Remuneration
Canadian leave including vacation and sick leave
Social security coverage
Canadian supplemental benefits
Termination of employment