BLOGS
Star announces smart payments portal integration with Apxium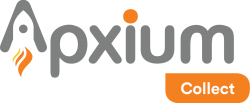 Star is pleased to announce a new smart payments portal integration with Apxium. Working with Apxium, a specialist payments portal vendor who are experienced in working with accounting firms, we have between us created a sophisticated interface between our two applications. Not only can client payments made via Apxium be automatically received into Star Practice Management, but the invoice allocations are also provided by the client when they make the payment. Details of all newly raised bills are passed across securely from Star to Apxium (including the PDF copy of the bill) along with a refresh of any recently received payments, so Apxium always has an up to date picture of unpaid invoices.
Clients can receive a notification of a new bill being available to view and pay and follow a secure link to quickly get them to the payment window where they can decide how much to pay and/or select what invoice(s) they are paying (or part paying). Clients can pay by Credit Card, Debit Card or via their bank account and all this data is then passed back into Star so the debtor position on the client record is automatically refreshed.
"Star and Apxium developers have been working together over recent months to make sure that the functionality is robust and the data security strong." explains Apxium CEO Jeremy Coombe. "It's been great to have the support of Star's development team as it's meant we have been able to develop a smart, fully data integrated solution that will always stay up to date with the Star practice management software. The smart payment portal solution was, in part, made possible by Star adding some additional functionality into their software."
Star and Apxium have been working with a number of 'early adopter' clients and installations into other Star clients will commence in February.
"This is an exciting development which offers Star clients a substantially enhanced level of pay portal integration compared to what has generally been available previously to accounting firms." adds Star Senior Manager Ian Thompson.
About Apxium
Apxium has been a leading provider of payment services and accounts receivable tools to the professional services industry in Australia since 2015 and more recently, the UK and North America. As a result of constant development and improvement and taking applied feedback from our customers, the Apxium Collect automated accounts receivable solution is amongst the most advanced, fully data integrated system in the world.
The strength of the Apxium Collect system stems from its ability to fully data integrate and synchronise, in real time, with the underlying practice management platform thereby creating a seamless experience for both the firm and their clients. Apxium securely builds a bridge to the cloud and hosts views for the firm's administrators and their clients. This combined with Apxium's online payment payments services, create an intelligent, automated collections service, where bills are paid faster, with less work and at a lower transactional cost. Best of all, every payment is identified, receipted to clients and automatically posted back into the practice management ledger.
For information, visit www.apxium.com